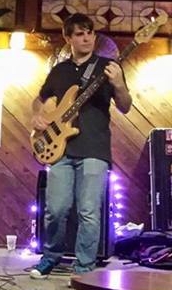 Hi, I'm Blase (pronounced "blaze"). I'm a PhD student at Carnegie Mellon University's School of Computer Science, advised by the awesome Lorrie Cranor. I'm privileged to collaborate with many other students and faculty, including Lujo Bauer, Nicolas Christin, and Michael Littman. I spent the summer of 2013 interning at Microsoft Research in Redmond with Jaeyeon Jung and Stuart Schechter.

My CV is here. I do research in computer security and privacy, focusing on usability. As of Fall 2012, my research is supported by an NDSEG (National Defense Science & Engineering Graduate) Fellowship.

Prior to CMU, I spent 2010-2011 researching cultural elements of online privacy in Debrecen, Hungary on a Fulbright Scholarship. From 2007 - 2010, I worked at Rutgers University, organizing programs for wonderful high school students (particularly the NJ Governor's School of Engineering and Technology) and teaching 14:440:127 "Introduction to Computers for Engineers." I did my undergrad at Harvard (2003-2007), where I was very involved in the Harvard Radcliffe Dramatic Club.

Though one might wrongly conclude from my name that I am a sports jacket, basketball team from Portland, or a practical joke when ordering pizza, my name derives from a Hungarian ancestor's far more reasonable Ur Balázs.

I'm a very proud native of New Jersey. Like all good NJ natives, I love pizza, Springsteen, Streetlight Manifesto, and Yo La Tengo. I also hold the belief that the Devils will win the Stanley Cup every year. I've also lived in Debrecen (Hungary), Cambridge (MA), Pittsburgh (PA), Seattle (WA), and, by the transitive property, Cluj and Satu Mare (Romania), yet have developed no additional sports affiliations.

I really like to travel. So far, I've been to: Albania, Austria, Belize, Belgium, Bolivia, Bosnia and Herzegovina, Brazil, Burkina Faso, Burma, Cambodia, Canada, Croatia, Czech Republic, Democratic Republic of the Congo, Ecuador, Egypt, Ethiopia, France, Germany, Guatemala, Hong Kong, Hungary, Italy, Japan, Kosovo, Macedonia, Mali, Mexico, Moldova, Montenegro, Morocco, Nicaragua, Norway, Peru, Poland, Portugal, Romania, Rwanda, Serbia, Slovakia, Slovenia, Spain, Switzerland, Tanzania, Thailand, Transnistria, Turkey, Ukraine, UK, USA, Vatican City, Vietnam... and the places I haven't visited, I will.